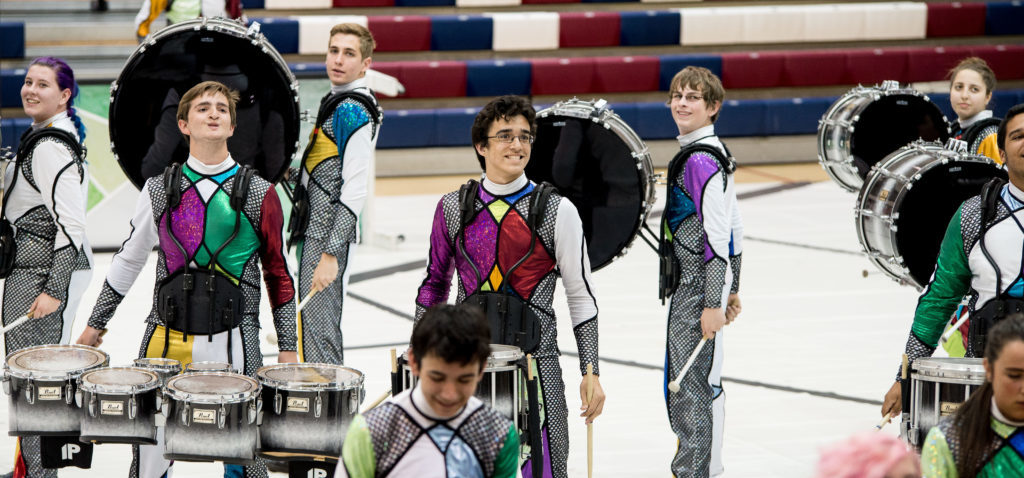 Percussion Ensembles
The percussion ensembles are at the core of the percussionists music education. These ensembles provide the students with an intimate knowledge and understanding of the structural elements of music,  music as a creative art form, the cultivation of habits, attitudes, and appreciations. Percussion instruments are unique in music because they play such a wide range of roles. This also demands that the students learn techniques for hundreds of different instruments. Because there are so many different instruments in the percussion family, they can be arranged to become their own stand-alone ensemble in addition to playing with the concert bands. The Percussion Ensembles perform at quarterly concerts and adjudicated band festivals throughout the year.
Concert Percussion Ensemble
The Concert Percussion Ensemble focuses on becoming well-rounded within the percussion family of instruments. There is a strong emphasis on fundamentals and learning to play music with others as a cohesive group. Members of the ensemble will be assigned varying percussion parts to play with the two Concert Bands. Additionally, the entire ensemble will work on complete percussion ensemble pieces for competitive performance in the 2nd semester.
Perry Indoor Percussion Ensemble
The winter drumline, also known as, the Perry Indoor Percussion Ensemble is a indoor marching percussion ensemble. Every member of the ensemble has a part to play in the production which requires hundreds of rehearsal hours to learn an elaborate display of musicianship, marching, and visual choreography. Through this process, our members learn a wide range of skills and experience the reward of practice and accomplishment. Members of this ensemble are also exposed to various performance opportunities such as local & national competitions and community events.